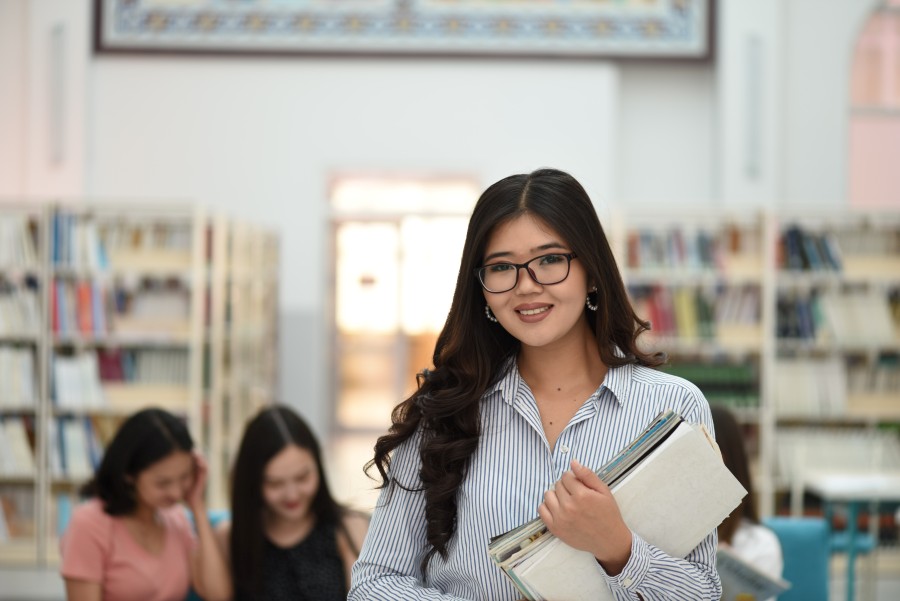 The university accepts students from 3 main sources. These sources are: Kyrgyzstan, Turkey and other Turkic countries and foreign countries.
Acceptance of students from Kyrgyzstan is being performed every year according to University Student Selection and Placement Examination (Manas-University Entrance Exam) and Kyrgyzstan General State Exam (ORT).
Students from Turkey are accepted to Kyrgyz-Turkish Manas University on the basis of their ÖSYM (Measuring, Selection and Placement Center) tests. Turkish students are accepted to the faculty and department of their choice by the University according to OSYM quotas and students preference and exam scores.
The student enrollment system, with the exception of Kyrgyzstan and Turkey, is coordinated by a commission established by the Rectorate. The Commission accepts foreign students only if they are found to be suitable through an assessment made by the University Senato. Since the assessment is conducted by interview, the GPA of the students is important, as well as the results of the OSYM for Turkish students. If students match all the requirements of the University Senato they will be granted the right to enroll to Manas University . After one year of language preparatory courses students can continue in their major faculty.
As preparation for the University, students have to spend one year learning the required languages. In a language preparation courses, Turkish students must learn Kyrgyz; Kyrgyz students have to learn Turkish; students who do not know either language must learn both. For students from the departments of International Relations, Simultaneous Translation, and Western and Eastern Languages, extra language courses, such as English and Chinese, are provided.