The Faculty of Theology is one of the leading faculties at Kyrgyz-Turkish Manas University. Our Faculty plays a big role in the development of the spiritual and moral life of society and the university. Because of this, our Faculty combines both education and research as part of our activities.
Our Faculty, as a combination of the Turkish and Kyrgyz peoples, has united their rich historical and cultural wealth towards research and rational growth in line with all modern norms and methods.
Our Mission
Our mission is to educate highly-qualified theologians who can make a contribution to building beneficial religious relationships between Turkic peoples.
Our Goal
Our goals are to raise the quality of education and research and become an international-level faculty, to establish a spirit of cooperation with different organizations, to be an organization that researches answers to problems and ways of improving religious education among Turkic peoples, and also to be innovators in our field.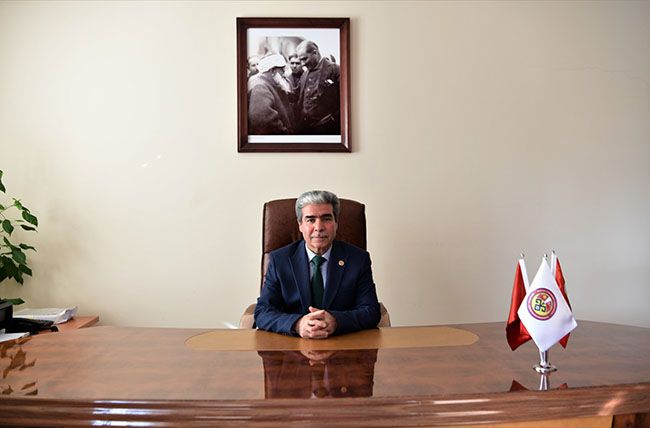 Prof.Dr. Kemal POLAT