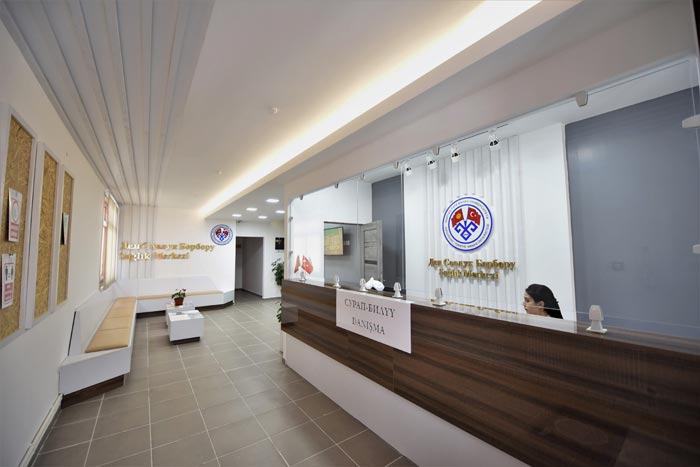 The directorate of the medical center, since 1999 began to provide medical services to our students, employees and families of employees. In 2020, one of the buildings of our university on the campus Ch. Aitmatov was renovated and put into operation for the Medical Center and the Center for Diagnosis of COVID-19 named after the Martyr Eren Bulbul. The medical center, fully equipped in accordance with the legislation of Kyrgyzstan, is accredited by the Ministry of Health of the Kyrgyz Republic.
The provided medical services emergency and first aid –are provided in the field of general examination, diagnosis, treatment of patients and periodic monitoring of patients with chronic diseases. If necessary, patients are referred to appropriate higher- level medical institutions for wider examination and treatment of patients.
The student residence also has 2 separate infirmary rooms ( for girls and boys). The medical center employs 8 doctors (specialist in internal medicine (therapist), cardiologist, pediatrician, gynecologist, ENT, neurologist) and 7 nurses. Our medical center is at your service 24 hours a day, 7 days a week.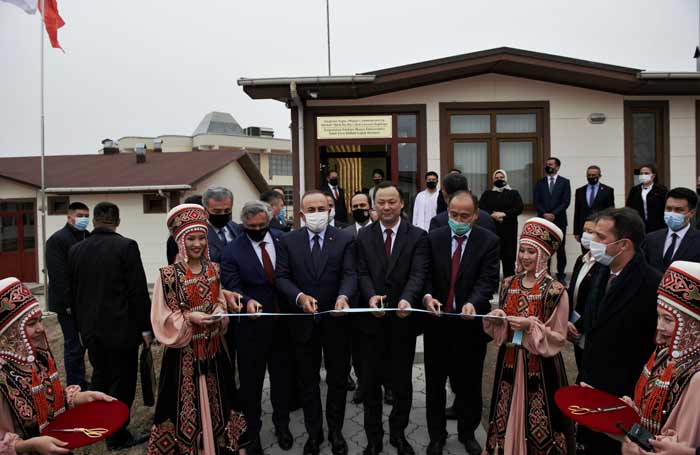 There are also equipment such as an electrocardiograph, a Holter ECG, an X-ray machine, an ultrasound scan, a bedside monitor, an oxygen concentrator, a nebulizer, a glucometer, etc. all devices are working properly.
The diagnostic center of the COVID-19 laboratory has the latest equipment and consumables that have the ability to conduct about 700 tests.
Free medical care is provide to students in need. Fluorography is performed annually for students and university staff ( to prevent diseases such as pulmonary tuberculosis).
50% of the cost of treatment of students referred to a dental clinic on a contract basis is covered by the university.
According to the legislation of our university and the Ministry of Health of the Kyrgyz Republic, foreign students pay their hospital expenses as citizens of Kyrgyzstan. We provide 24 hours medical care during holidays as well.