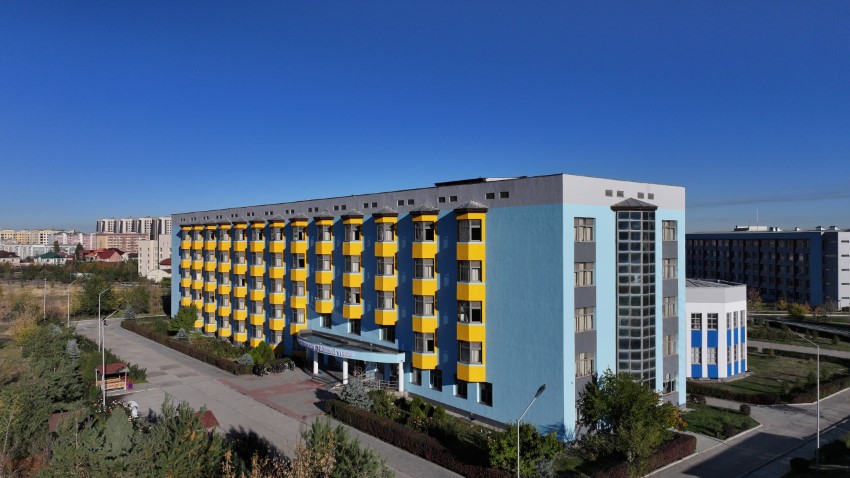 Our campus has everything students need for their academic and social lives.
Starting in the 2000-2001 academic year, Kyrgyz-Turkish Manas University started to offer dormitory accommodation for students. Students that live in the student dormitories live in an atmosphere of calm, trust, and freedom. Taking everything into account, it is possible to say that our dormitories are the best in the country. We want our students to become well-rounded and developed individuals, so our dormitories are not only a place to live, but a place with lots of sporting, cultural, and social events for students to grow into themselves. These events include poetry readings, discussions, theater performances, celebrations, informational meetings, excursions, and sporting competitions. Thus, students from all around the Turkic world can get to know each other, make new friends, and learn new languages. In the Old Dormitory, which started working in 2000, there are 500 spots, and in the New Dormitory, which was built in 2013, there are 688 spots.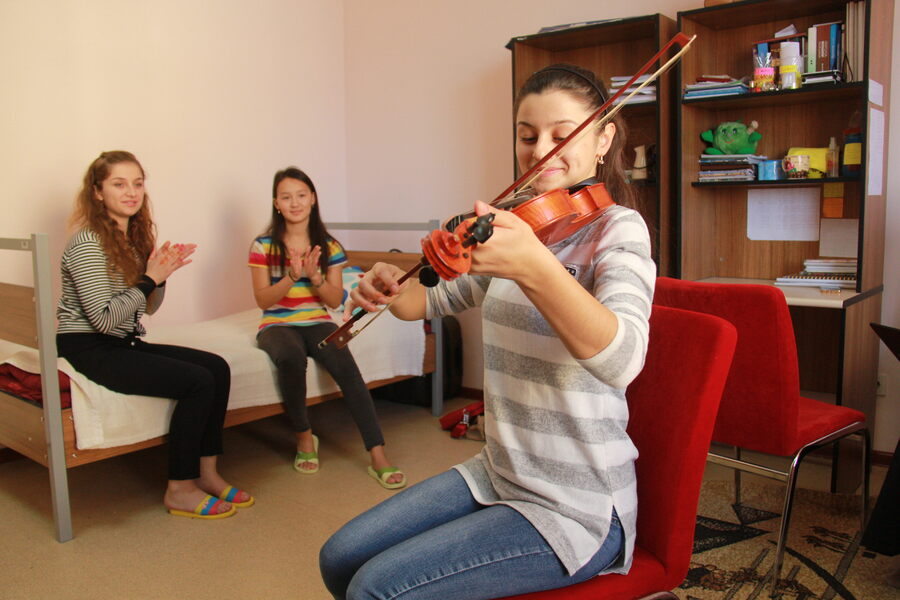 The dormitory staff have years of experience and offer a wide-variety of high-level services. As for international students studying in the preparatory year, they are offered spots in the dormitory automatically. Students who are not studying in the preparatory year, but who received high scores on entrance exams and have a high academic performance, are given priority for the remaining spots. Generally, taken into consideration are a student's academic performance after the first year and a student's behavior if they lived in the dormitory before (did they follow the rules, did they participate in events, etc). After evaluating a student and taking into consideration all plusses and minuses, students are given a score. Spots are given to students with the highest scores according to available spots (more information about student dormitories can be found in the KTMU Dormitory Guidelines). If students not studying in the preparatory course (including international students) do not have satisfactory academic performance, then they are not given priority to register first for spots in the dormitory. If students cannot afford to stay in the dormitory, then there is financial aid available. A spot in the Old Dormitory costs 1200 som, and in the New Dormitory, 1500 som. Payments are made in cash at the beginning of the semester. Students must also pay a deposit of 2500 som, which is returned at the end of the year.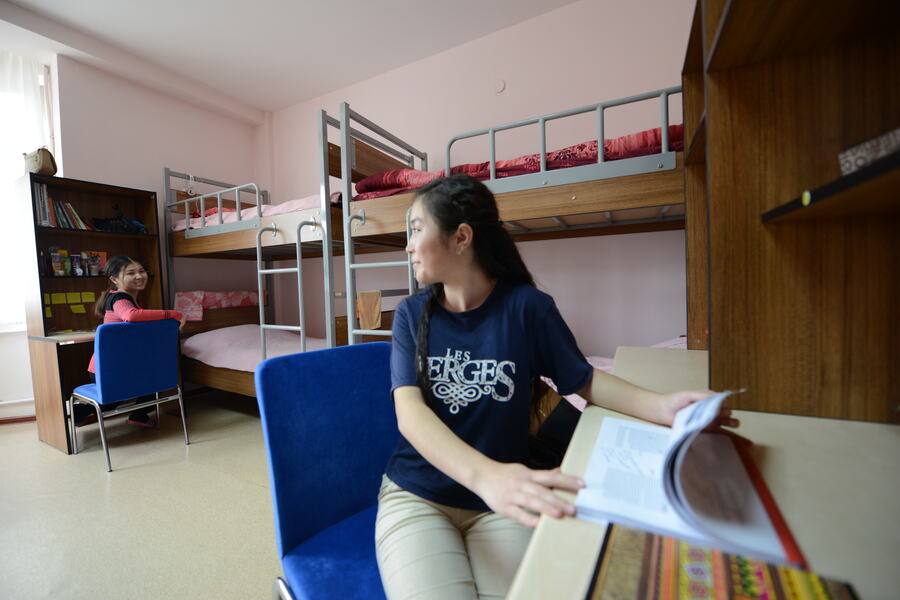 The Old Dormitory is divided into two parts, for men and for women. Either four or six people live in each room. Each room also has a private toilet and shower. There is also free wifi available throughout the dormitories, as well as a separate internet cafe.
The Health Center, the Development Center, and the libraries are always available for students. A football field and volleyball and basketball courts are also open for sports, and the sports complex is always open for students. The cafeteria and canteens are open from 8:00 until 23:00. Students are responsible for keeping their rooms clean, but the hallways and public spaces are cleaned by the janitorial staff. Safety and security are provided by the security personnel of the university.